Welcome to the all new Sonic Glas. What a sound!
This is a sound system like none other before it. The glass actually creates the sound.
We have created a sound system with such incredible accuracy
that it rivals any subwoofer and speaker combo.
Connect to your sound system through a wireless Bluetooth connection via your phone, tablet or computer anywhere in the house.
*** Upload Your own Image or brand logo
or choose from our copyright free range ***
*** Crystal Clear Sound Through The Glass ***
*** Free Self Standing Attachment ***
*** Free Chrome Wall Mounts ***
P
Our aim was to create a stunning sound system with incredible 360 degree sound that would rival any subwoofer - speaker combo. We have achieved this through our state of the art patented sonic glass. The glass actually creates the sound with absolute clarity. Our wireless system is brilliantly convenient, just connect to the sound system via Bluetooth and play your music through glass. No leads are visible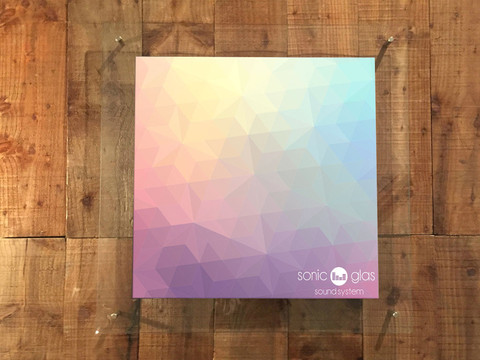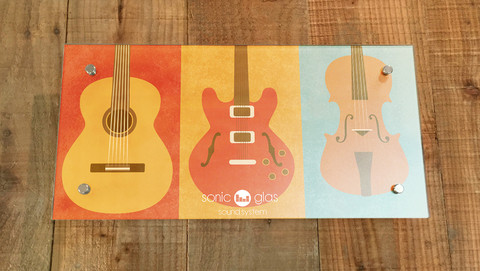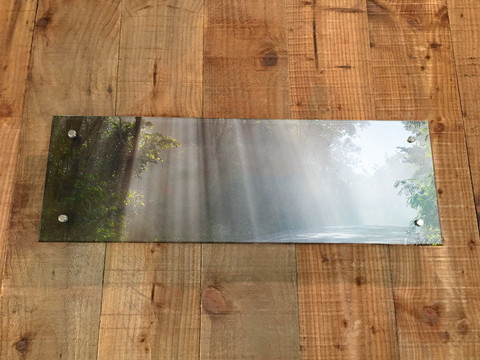 Sonic Glas Large – 90 x 90 CM = £400
Sonic Glas Small – 30 x 60 CM = £250
Sonic Glass Medium – 30 x 90 CM = £300
excludes shipping costs.
Please call +44 (0) 20 8450 5544 to choose or send your image and order.
To purchase in the United States, you'll need to visit our U.S. website
UK & Rest of World